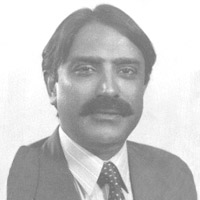 Asif Ali Zardari was released from jail in late 2004 Zardari continues his political struggle from outside Pakistan, mostly staying in Dubai and USA.

At the time when his wife declared that she would be returning to Pakistan, he was in the US undergoing treatment for the recent heart attack that occurred to him in Dubai.

The October 2007 Karachi blast where the first attempts where made to assassinate his wife and chairman of Pakistan People's Party Ms. Benazir Bhutto , he held responsible the Pakistani Intelligence Services for bombing her procession.

His next visit to Pakistan occurred when his wife was assassinated after an election rally in Rawalpindi on 27th December 2007. After her funeral he blamed Pervez Musharraf for not providing her security and claimed that his wife would still be living if she had given proper protocol and protection.

According to his wife's will he was to be the next Chairman of the PPP but he favored his son, Bilawal for the role of being her successor and nominated himself as co-chairman of the party.

He became the president of Pakistan by obtaining 481 votes out of the 702 votes that were casted. During his tenure as the President of Pakistan and Co-Chairman of Pakistan People's Party he faced many challenges on political and personal fronts including the NRO Case, Swiss Accounts Case, Judges Restoration Case and Memo Gate Scandal. So far he has managed to survive all stayed in power and remained as one of the most powerful political icons in the country. His current term will expire in September 2013.

Last Updated: Aug 2013

Asif Ali Zardari, son of a Sindhi politician, Hakim Ali Zardari, was born on July 26, 1956 at Nawab Shah. He graduated from Cadet College Petaro Dadu in Hyderabad in 1972 and later completed a course in Business and Economics from Pedinton School in London. When he came back to Pakistan, he joined the business of M/s Zardari Group as Director.
Mr. Zardari entered politics after the downfall of Zulfiqar Ali Bhutto. He took part in the 1985 elections, which were held on non-party basis but could not succeed. He joined Pakistan People Party and became a conspicuous figure after he married Benazir Bhutto on Dec. 19, 1987. On the eve of 1988 elections, he played an important role in the distribution of tickets to the party candidates. The marriage brought him both fame and fortune and gave him great boost socially and politically especially when Benazir was twice elected as Prime Minister. Asif Ali Zardari was member of National Assembly during 1990-93 and again elected MNA during 1993-96. He became Federal Minister for investment in 1993. He was again elected as Federal during 1995-96 in the Benazir regime but acquired the nicknames of "Mr. Ten Percent" and Billion Dollarman from the general public and earned his reputation as "uncrowned prince of corruption". During 1997-99, he was elected as Senator.
During his wife's 2nd premiership, he was charged to assassinate Murtaza Bhutto, his brother in law and staunch political opponent for which he was sent to jail for 8 years.
A major target of increasing allegations of corruption that Ms. Benazir faced was Mr. Zardari. It was reported that Ms. Benazir and her husband embezzled over $1 billion from the country. In October 1998, Pakistan government indicted Mr. Zardari and Ms. Bhutto for accepting kickbacks from the two Swiss companies in exchange for the award of a government contract. On April 15, 1999, after an 18-month trial, Pakistan's Lahore High Court convicted Ms. Bhutto and Mr. Zardari of accepting the kickbacks and sentenced them to 5 years in prison, fined them $8.6 million and disqualified them from holding public office in the future. Ms. Bhutto, who now lives in London, denounced the decision. Mr. Zardari remains in jail. He has been absolved of some criminal charges while some cases against him as well as Benazir are still pending in Pakistani courts.
The Zardari example demonstrates the practical consequences of secrecy in private banking. Citibank claims that its decision making in the Zardari matter cannot be fully explained or documented, since all Citibank officials are subject to Swiss secrecy laws prohibiting discussion of client-specific information. Counting the three years from 1990 to 1993, Asif Ali Zardari remained behind bars for a decade. He was arrested on Nov. 5, 1996, by the then interim government headed by the Malik Mairaj Khalid allegedly on the instance of then-president Sardar Farooq Ahmed Leghari.
The case, which badly damaged his political image, took a dramatic U-turn after the 1999 military coup and the persecution to which he was unnecessarily subjected to by the rulers. Some critics of Zardari, however, disagree and say that 'his services and sacrifices to keep his party alive at all costs' are all aimed actually at saving his face, not the party.
Some critics hold him responsible as he was smartly engaged in looting the national exchequer for the dismissal of Benazir from her premiership for the second term. Others portray him as an uncouth politician who is trying to overshadow Benazir Bhutto in a legitimate manner.
This article was last updated on Thursday, Jan 06, 2011