In the 1988 elections, Pakistan Peoples Party won 94 seats in the National Assembly without forming any alliance. With the cooperation of 8 M. Q. M. members and 13 members of the Federally Administered tribal Area, the P. P. P. showed a clear majority. Benazir Bhutto, daughter of Zulfiqar Ali Bhutto, was sworn in as the Prime Minister, the first woman to govern an Islamic State.
Soon after taking oath, Prime Minister Benazir Bhutto announced that the ban on Student Unions and Trade Unions would be lifted. The P. P. P. Government hosted the fourth S. A. A. R. C. Summit Conference in December 1988. As a result of the Conference, Pakistan and India finalized three peace agreements.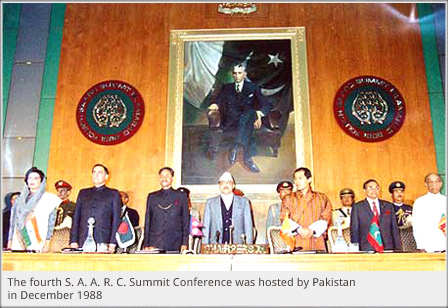 But soon, Benazir's Government started facing problems on the political front. A. N. P. deserted the Pakistan People Party and on November 1, 1989, a no-confidence motion was moved against the Prime Minister by the opposition. Benazir was barely able to pull through with 12 votes to her advantage. M. Q. M., which had formed an alliance with the P. P. P. also broke away and started creating trouble in Sindh.
Serious conceptual differences arose between the P. P. P. Government and the Establishment. Less than two years later, on August 6, 1990, her Government was accused of corruption and dismissed by the President, Ghulam Ishaq Khan, who exercised his power through the controversial Eighth Amendment of the Constitution.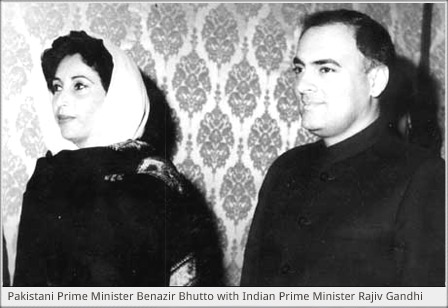 This article was last updated on Sunday, June 01, 2003