Part-1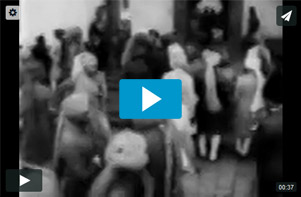 All of the British Government's attempts to establish peace between the Congress and the Muslim League had failed. The results of the general elections held in 1945-46 served to underline the urgency to find a solution to the political deadlock, which was the result of non-cooperation between the two major parties. To end this, the British government sent a special mission of cabinet ministers to India.
The mission consisted of Lord Pethic Lawrence, the Sescretary of State for India, Sir Stafford Cripps, President of the Board of Trade, and A. V. Alexander, the First Lord of the Admiralty.

| | |
| --- | --- |
| Part-2 | Part-3 |
The purpose of the mission was:
Preparatory discussions with elected representatives of British India and the Indian states in order to secure agreement as to the method of framing the constitution.
Setting up of a constitution body.
Setting up an Executive Council with the support of the main Indian parties.
The mission arrived on March 24, 1946. After extensive discussions with Congress and the Muslim League, the Cabinet Mission put forward its own proposals on May 16, 1946.