6th September (Defence Day) is one of the most important events of Pakistan's history. On September 6, 1965, Indian army crossed the international borders of Pakistan without a formal declaration of War. It was a time when not just our brave soldiers but the whole nation was cast into the mould of a cohesive unit to defend our home land and defeated the Indian Army and made them retrieve on all fronts.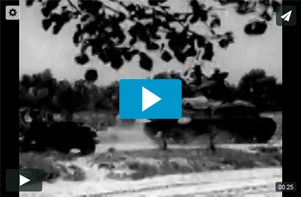 The long-standing border disputes, communal tensions, and conflict over the question of Kashmir flared up in a full-scale war between India and Pakistan in September 1965.
The War of Rann of Kutch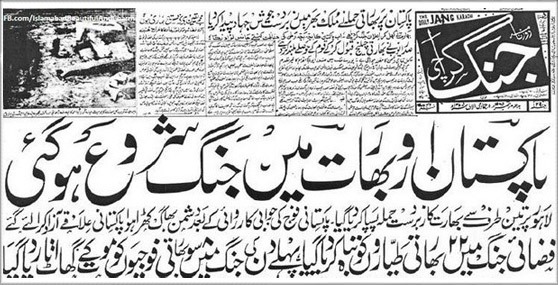 Skirmishes at the Rann of Kutch flared up almost accidentally in the Spring of 1965, and India and Pakistan found themselves drawn into the first of their two undeclared wars.
The dispute goes back to the days of the British rule in India. The Rann was the bone of contention between the princely state Kutch, and the British Indian province of Sindh.
When British India was partitioned, Kutch acceded to India and Sindh to Pakistan. The issue was inherited by these two states along some 3,500 sq. miles of territory. From January 1965 onwards, border incidents became frequent. By all accounts the Indian forces were badly defeated in the Kutch area by the Pakistan army.
At the Commonwealth Conference in Britain, the British Prime Minister Harold Wilson successfully persuaded both India and Pakistan to sign an agreement on June 30 to resolve the dispute. Failing to do so bilaterally, a tribunal was set up to resolve this dispute. This tribunal announced its verdict on February 19, 1965. It gave 350 sq. miles in the northern part to Pakistan and the rest of the Rann area to India.