The Lucknow pact showed that it was possible for middle-class, English-educated Muslims and Hindus to arrive at an amicable settlement on Hindu-Muslim constitutional and political problems. This unity reached its climax during the Khilafat and the Non-Cooperation Movements.
After World War I, the Ottoman Empire faced dismemberment. Under the leadership of the Ali Brothers, Maulana Muhammad Ali and Maulana Shaukat Ali, the Muslims of South Asia launched the historic Khilafat Movement to try and save it. Mohandas Karam Chand Gandhi linked the issue of Swaraj with the Khilafat issue to associate Hindus with the movement. The ensuing movement was the first countrywide popular movement.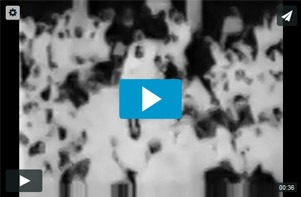 The Muslims of India had a strong feeling of identity with the world community of Islam. They had seen the decline in the political fortunes of Islam as the European powers conquered the Muslim lands one after the other. The Anglo-Russian convention of 1908 had reduced their next-door neighbor Iran to a mere dependency. Afghanistan also suffered as it was a bone of contention between Russia and Britain, and was now under the latter's sphere of influence.
The general impression among the Muslims of India was that the western powers were waging a war against Islam throughout the world in order to rob it of all its power and influence. The Ottoman Empire was the only Muslim power that had maintained a semblance of authority and the Muslims of India wanted to save the Islamic political power from extinction.