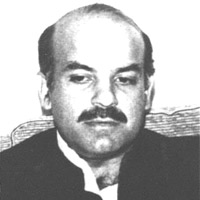 Mian Muhammad Shahbaz Sharif along with his immediate family was forced into exile and left Pakistan for Saudi Arabia in the year 1999. However his family returned to Pakistan in 2007 but he did not come as the court had ordered his arrest. In addition he was also not allowed to run in the general elections of 2008 because of the numerous charges he was facing.

On his return before 2008 elections after he was cleared on all charges by the court he was re-elected for the post of Chief Minister of Punjab. In this period of responsibility he made numerous changes to Punjabthat have benefited the society in various ways. Some examples are:
The Lahore Metro Bus initiative
Free educational institutes to the less fortunate classes of society
The giving of free Laptops to students in order to help them in their studies
The Punjab Youth Internship Program
Yellow Cab Scheme
Rehabilitation of flood victims in Punjab and Sindh.
Shahbaz Sharif also actively took part in the scheme to terminate the Dengue Fever outbreak that occurred during 2011. This resulted in many lives being saved and was appreciated by numerous foreign countries. He also protested against the long periods of load-shedding that occurs in Pakistan andaimed to reduce it drastically.
In the general elections of 2013 he was again re-elected as the Chief Minister of Punjab for the third time in his political career. This indeed is a remarkable achievement!
Last Updated: Aug 2013

Mian Shahbaz Sharif was born in 1950 and got his early education from Cathedral School Lahore. He was a son of Mian Muhammad Sharif, a leading industrialist of Lahore and the owner of Ittafaq Foundries. His father wanted him to become an engineer but Shahbaz Sharif was not interested in science subjects. He got admission in Government College Lahore, from where he did his Masters in Economics.
Sharif family were perturbed with a great economic setback when during the process of Nationalization Ittafaq Foundries were taken over by the Bhutto government. At that critical time Shahbaz Sharif decided to help his father in his business. He worked hard along with his father and within a couple of years they successfully managed to establish six new factories. Under the guidance of his conscientious and talented father, Shahbaz Sharif showed his caliber as an effective and resourceful businessman.
In 1983, when his brother Nawaz Sharif was a provincial minister he was also asked to participate in local bodies elections but he refused to do so. However, he played an active role in the election campaign of his brother Nawaz Sharif. In the same year Shahbaz Sharif was elected as the President of Lahore Chamber of Commerce and Industries.
Shahbaz Sharif participated in the elections of 1988 and was elected from Lahore as Member of both National and Provincial Assemblies. He opted to retain his seat in the provincial assembly of Punjab where his brother Nawaz Sharif was the Chief Minister. However, after winning the election in 1990 he decided to become member of National Assembly. Yet till 1993, Shabaz Sharif was mainly interested in his family business hardly spending time in politics.
When Benazir Bhutto as the leader of Pakistan Democratic Alliance (PDA) was elected for the second time as the Prime Minister of Pakistan in 1993, Shahbaz Sharif was once again elected as the Member of the National Assembly. This time he showed more interest in politics and made his presence felt both inside and outside the Parliament. When Nawaz Sharif was reelected as the Prime Minister of the country in result of the election of 1997, Shahbaz Sharif decided to opt for the provincial seat. Punjab Provincial Assembly elected him as the leader of the house by casting 226 votes in his favor in the house of 240. He remained the Chief Minister of Punjab from February 20, 1997 to October 12,1999 when the Prime Minister Nawaz Sharif was abruptly sacked and all the assemblies were dissolved owing to the military coup.
During his regime as Chief Minister, Shahbaz Sharif took keen interest in the development of Information Technology Sector in the province. Microsoft and Oracle made huge investments in the Punjab. Latest wireless system and transport were allotted to the police department. He constituted special courts for controlling terrorism. Khidmat Committees were effectively established. In the health sector 79.5 billion rupees were spent for improvement of government hospitals. Examination system was fairly improved by doing away with all the unfair and corrupt means and methods. Self-finance scheme was eliminated in the educational institutions and better educational facilities were provided for the women. 3.5 million rupees were spent for the establishment of vocational training schools in rural areas. 5000 tractors were delivered to the farmers for their welfare under the Green Scheme. At Lahore 579 roads were widened or carpeted/constructed during these years. The condition of roads in other big cities of the Punjab was also improved. Shahbaz Sharif strictly banned the use of loud speakers for spreading sectarianism in the province and plainly said that 'those who preach sectarianism are neither Muslims nor Pakistanis'.
The government of Nawaz was dismissed on 12th October 1999 and General Pervaiz Musharraf became the Chief Executive of the country. Both the Sharif Brothers along with many others were taken into custody. After a few months as a consequence of a covert deal the entire Sharif Family was shifted to Saudi Arabia. General Musharraf claims that the family members themselves tendered a demand for their exile. Shahbaz Sharif, however, claims that he was not part of any such deal. He tried to come to Pakistan in 2004 but was deported from the Lahore Airport.
During his exile, Shahbaz was elected as the President of Muslim League (Nawaz Group) on August 3, 2002 and still holds this position.
This article was last updated on Thursday, Jan 06, 2011