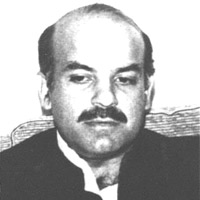 Mian Muhammad Shahbaz Sharif along with his immediate family was forced into exile and left Pakistan for Saudi Arabia in the year 1999. However his family returned to Pakistan in 2007 but he did not come as the court had ordered his arrest. In addition he was also not allowed to run in the general elections of 2008 because of the numerous charges he was facing.

On his return before 2008 elections after he was cleared on all charges by the court he was re-elected for the post of Chief Minister of Punjab. In this period of responsibility he made numerous changes to Punjabthat have benefited the society in various ways. Some examples are:
The Lahore Metro Bus initiative
Free educational institutes to the less fortunate classes of society
The giving of free Laptops to students in order to help them in their studies
The Punjab Youth Internship Program
Yellow Cab Scheme
Rehabilitation of flood victims in Punjab and Sindh.
Shahbaz Sharif also actively took part in the scheme to terminate the Dengue Fever outbreak that occurred during 2011. This resulted in many lives being saved and was appreciated by numerous foreign countries. He also protested against the long periods of load-shedding that occurs in Pakistan andaimed to reduce it drastically.