The separation of East Pakistan was a great setback to Pakistan. By 1970, sentiments for national unity had weakened in East Pakistan to the extent that constant conflict between the two Wings dramatically erupted into mass civil disorder. This tragically resulted in the brutal and violent amputation of Pakistan's Eastern Wing.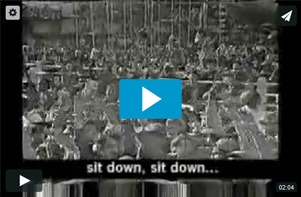 The physical separation of a thousand miles between the two wings without a common border, and being surrounded by Indian territory and influences, led to constant political, economic and social conflicts between the two wings; embittering relations bringing the country on the verge of collapse.
As a result of the separation of its Eastern Wing, Pakistan's international credit was depleted and the military, being its most powerful institution, suffered a lot. To some, the very concept of Pakistan as the homeland for the Muslims in Southeast Asia no longer appeared valid.
Trouble started right at the inception of Pakistan in 1947. Almost immediately, East Pakistan claimed that as their population (55 percent as compared to 45 percent in the West) was greater, they were in a majority. Democratically, the Federal Capital, therefore, should have been in Dhaka and not in Karachi.
Since Karachi was the seat of the National Government; ministers, government officials and industrialists exerted immense influence on national and regional affairs, which brought them many benefits. But the East Pakistanis were unable to extract the same kind of advantages, as they were a thousand miles away from the Capital. Moreover, the